Minelab EQUINOX 600 - the all-terrain multi-purpose detector that obsoletes all single frequency VLF detectors.
The EQUINOX Series has been designed for the serious coin & treasure enthusiast looking to upgrade to a high performance detector, without the high cost. It's also suitable for the new detectorist, having several pre-set modes for different detecting locations. The EQUINOX Series features Minelab's STATE-OF-THE ART Multi-IQ simultaneous multi-frequency technology and combines fast recovery speed with low-latency wireless audio in a lightweight waterproof platform.

3 Detect Modes (Park, Field, Beach)
4 Frequency Options (5kHz, 10kHz, 15kHz, Multi)
Wired Headphones Supplied
"EQUINOX, with Multi-IQ, has the potential to obsolete all the traditional VLF detectors that enthusiasts have been using for decades." –Minelab Electronics Pty Ltd.
Features:
Simultaneous Multi-Frequency

True intelligent Simultaneous Multi-Frequency for maximum performance, plus a wide range of single frequencies.

Wireless Audio Compatible

Compatible with ultra-fast wireless audio with the WM 08, and fast aptX™ Low Latency / Bluetooth headphones.

Waterproof Design

EQUINOX is fully submersible, ideal for detecting at the beach and in rivers, streams and lakes. (3m / 10-feet)

6 Custom Search Profiles

Each Detect Mode features 2 custom Search Profiles so you can save your favourite settings in each mode.

Sleek & Lightweight

Rugged and lightweight construction allows you to enjoy long detecting sessions in any environment.

Fast & Accurate Target ID

Fast recovery speed with accurate Target ID ensures you won't miss any valuable targets amongst the trash.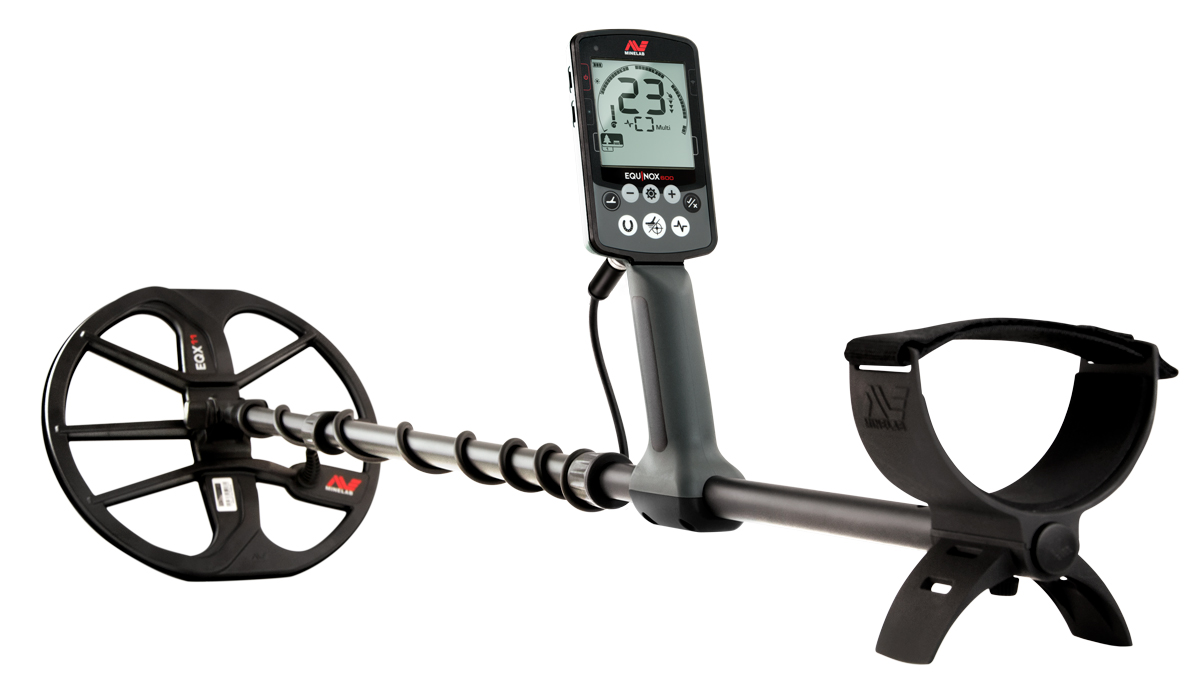 Wired headphones

USB charging cable with
magnetic connector

Multi-Language screen protectors




Getting Started Guide
New Minelab EQUINOX 600 metal detector
With every purchase of a metal detector ,worth more than 200EUR you get a German small and large shovel. Made of hardened steel, very strong!
Model:

EQUINOX 600

Weight:

1.34kg

Location:

Plovdiv
MINELAB
на 12 вноски по 134.85 лв.
Вземи желания продукт сега, избери подходяща за теб схема на изплащане:
Не е нужно да избираш, може да имаш всичко!
Купи на равни вноски стоки от 100 до 30000 лв., избери най-подходящата за теб вноска.
С TBI Pay, пазаруването е лесно, гъвкаво и напълно онлайн.
Контролът е в твоите ръце, не чакай.
Пазарувай!
Виж схемите, които предлагаме
Добави в количката
Заяви и купи сега
Откажи