Minelab EQUINOX 800 - the all-terrain multi-purpose detector that obsoletes all single frequency VLF detectors.
The EQUINOX Series has been designed for the serious coin & treasure enthusiast looking to upgrade to a high performance detector, without the high cost. It's also suitable for the new detectorist, having several pre-set modes for different detecting locations. The EQUINOX Series features Minelab's STATE-OF-THE ART Multi-IQ simultaneous multi-frequency technology and combines fast recovery speed with low-latency wireless audio in a lightweight waterproof platform.

4 Detect Modes (Park, Field, Beach, Gold)
6 Frequency Options (5kHz, 10kHz, 15kHz, 20kHz, 40kHz, Multi)
Bluetooth Headphones and WM 08 Wireless Module Supplied
"EQUINOX, with Multi-IQ, has the potential to obsolete all the traditional VLF detectors that enthusiasts have been using for decades." –Minelab Electronics Pty Ltd.
Features:
Simultaneous Multi-Frequency

True intelligent Simultaneous Multi-Frequency for maximum performance, plus a wide range of single frequencies.

8 Custom Search Profiles

Each Detect Mode features 2 custom Search Profiles so you can save your favourite settings in each mode.

Waterproof Design

EQUINOX is fully submersible, ideal for detecting at the beach and in rivers, streams and lakes. (3m / 10-feet)

Fast & Accurate Target ID

Fast recovery speed with accurate Target ID ensures you won't miss any valuable targets amongst the trash.

Sleek & Lightweight

Rugged and lightweight construction allows you to enjoy long detecting sessions in any environment.

Advanced Settings

Gain even more control of your detector audio with Advanced Settings; you decide how much target information you hear.

High-Speed Wireless Audio

Experience ultra-fast wireless audio with the WM 08, or use fast aptX™ Low Latency / Bluetooth headphones.

Gold Detecting Mode

Gold Mode operates the high single frequencies of either 20 kHz or 40 kHz to detect gold nuggets in mineralised soils.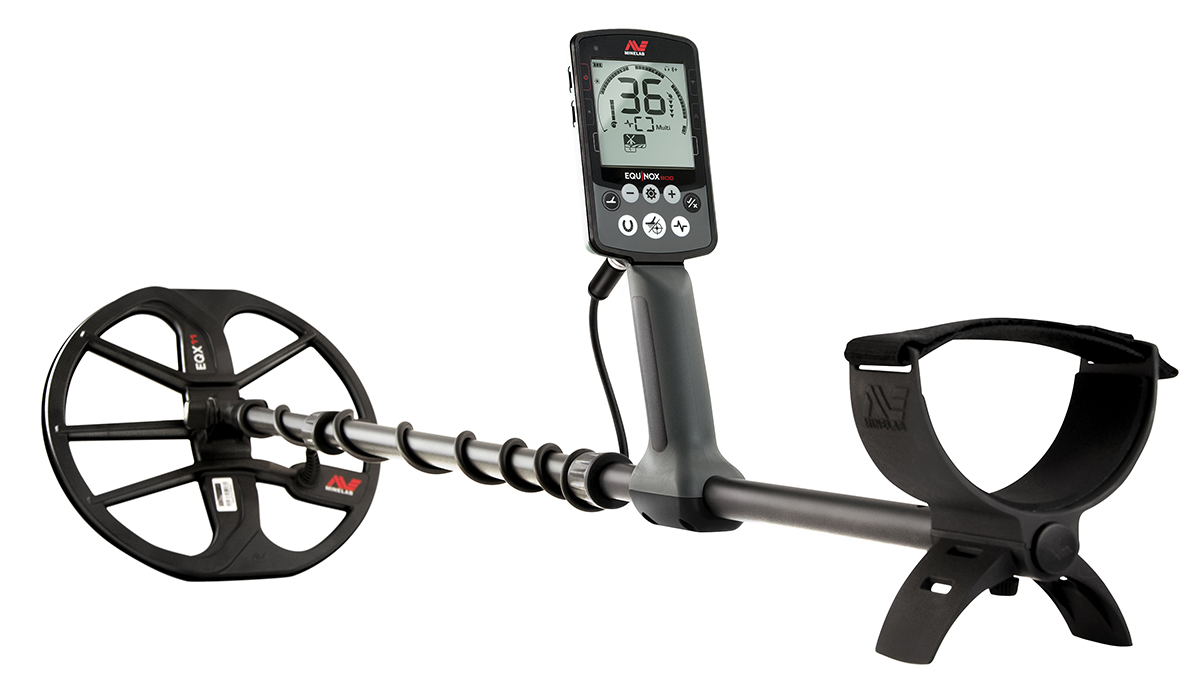 Wireless Bluetooth /
apt-X Low Latency headphones

WM 08 wireless
audio module

USB charging cable with
magnetic connector

Multi-language
screen protectors

Getting Started Guide
English & Russian



New Minelab EQUINOX 800 metal detector
Model:

Equinox 800

Weight:

1.34kg

Location:

Plovdiv
MINELAB
на 12 вноски по 188.99 лв.
Вземи желания продукт сега, избери подходяща за теб схема на изплащане:
Не е нужно да избираш, може да имаш всичко!
Купи на равни вноски стоки от 100 до 30000 лв., избери най-подходящата за теб вноска.
С TBI Pay, пазаруването е лесно, гъвкаво и напълно онлайн.
Контролът е в твоите ръце, не чакай.
Пазарувай!
Виж схемите, които предлагаме
Добави в количката
Заяви и купи сега
Откажи